The FootieBugs training sessions don't just end at the final whistle, we like to give the children the chance to work on their skills off the pitch, wherever that may be.
We have a new 30-second circuit training session that will take you that one step closer to being a top player.
We know that in order to make it in football you need to excel in more than one area of your game, just look at the top players. That's why today we focused on dribbling and shooting, so for all strikers out there this is the video for you…
For this video we got Coach Ash to flaunt his dribbling skills in and out of the cones, and then put his shooting ability to the test with a finish at the end.
Watch the video to find out how he did…
We hope you enjoyed the video!
Think you can get a quicker time?
Well don't forget to submit your videos over to us on social media, and we might even post it!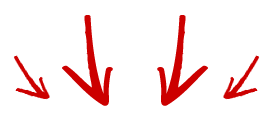 https://www.facebook.com/pg/FootieBugs/posts/?ref=page_internal