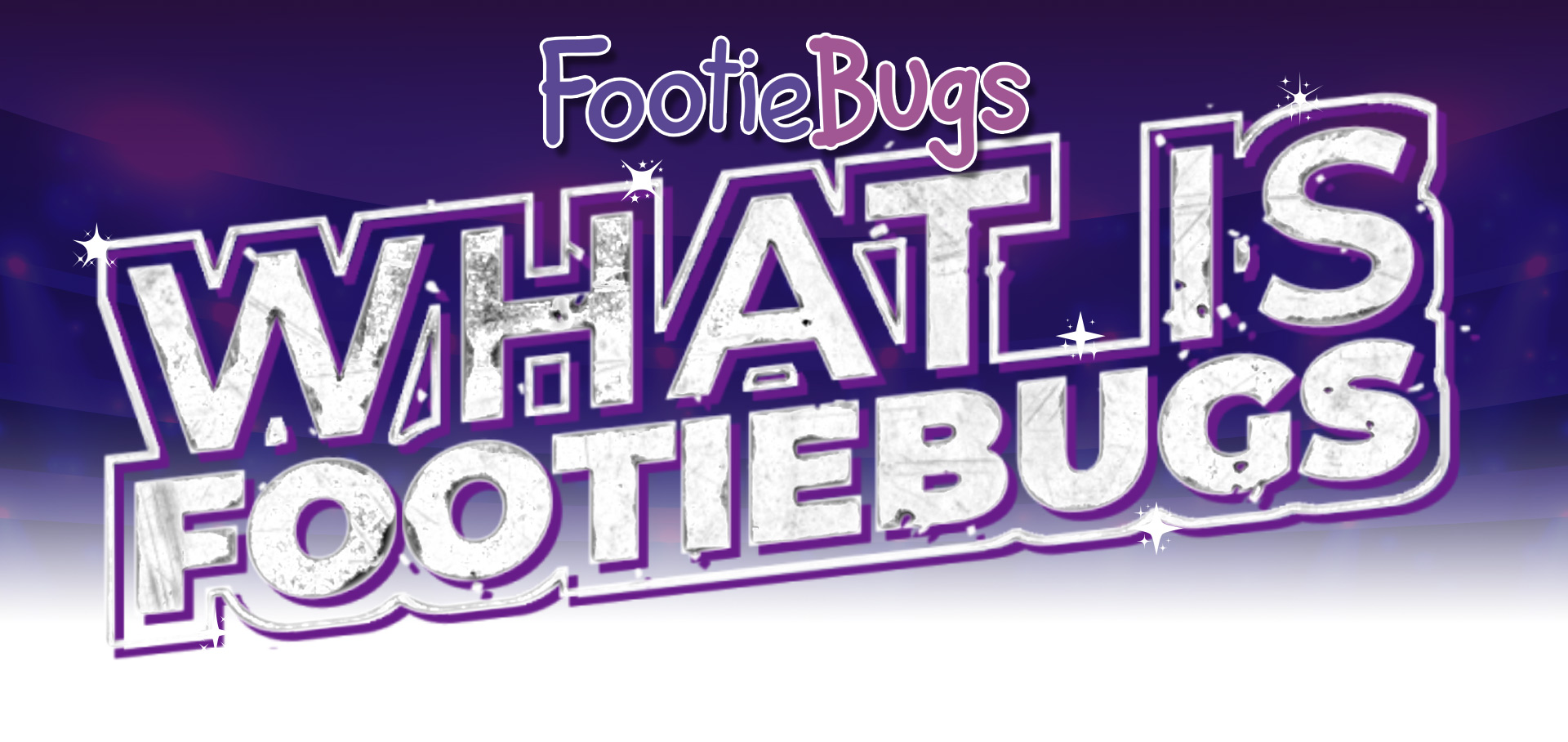 FootieBugs, through its children's football based activity programmes promotes individuality and encourages this by building confidence and self assurance. We also ensure that children enhance their core skills by playing and learning together with their peers.As such, the FootieBugs children's football based activity programmes are designed age appropriately offering a clear step by step activity based programme that can be accessed by all. Together this encourages children to maximise their knowledge and understanding, their eagerness to participate and be part of a team and above all enables children to develop to their full potential.
Footie

Bugs

is professional football training and a child development programme for children from three to twelve years.

The

Footie

Bugs

team includes professional footballers and individuals experienced in working with young children.

All

Footie

Bugs

coaches are professionally trained, passionate about football and are suitably screened to ensure child protection standards are upheld.

Footie

Bugs

encourages and promotes the importance of exercise and healthy eating from an early age.

Footie

Bugs

introduces children to the fundamental football skills in a fun and innovative way.

Footie

Bugs

actively promotes an inclusive approach through flexible session plans, fully-trained staff and a positive outlook which emphasises accessibility for disabled children and those with additional needs..
All FootieBugs children's football sessions are conscientiously woven into an ever evolving programme that places as much emphasis on concepts like learning colours and developing number skills as on fine-tuning a child's basic balance, agility and co-ordination skills.
All FootieBugs programmes are taught in a positive, pressure-free environment which encourages children to learn and develop at their own pace.
FootieBugs prides itself on being able to do more than help produce the next David Beckham, more than just teach children the core skills to be a good footballer; it prides itself in working in partnership with the whole family. We believe in offering all of our knowledge and expertise that extends the football field by providing invaluable health and fitness guides and nutritional booklets, which parents/carers find particularly useful.
Future stars
Although we can't guarantee that every FootieBug will end up playing in the premiership, we can certainly promise to point them in the right direction. Given our close relationships with all the top premiership clubs we can ensure that once your child starts showing real potential it's only a matter of time before they are noticed by the big clubs. FootieBugs is only the beginning.
To ensure parents are aware of their child's progress, we run a level system whereby children develop essential football skills and work their way through the levels.
Click here to view the full breakdown of our level system!