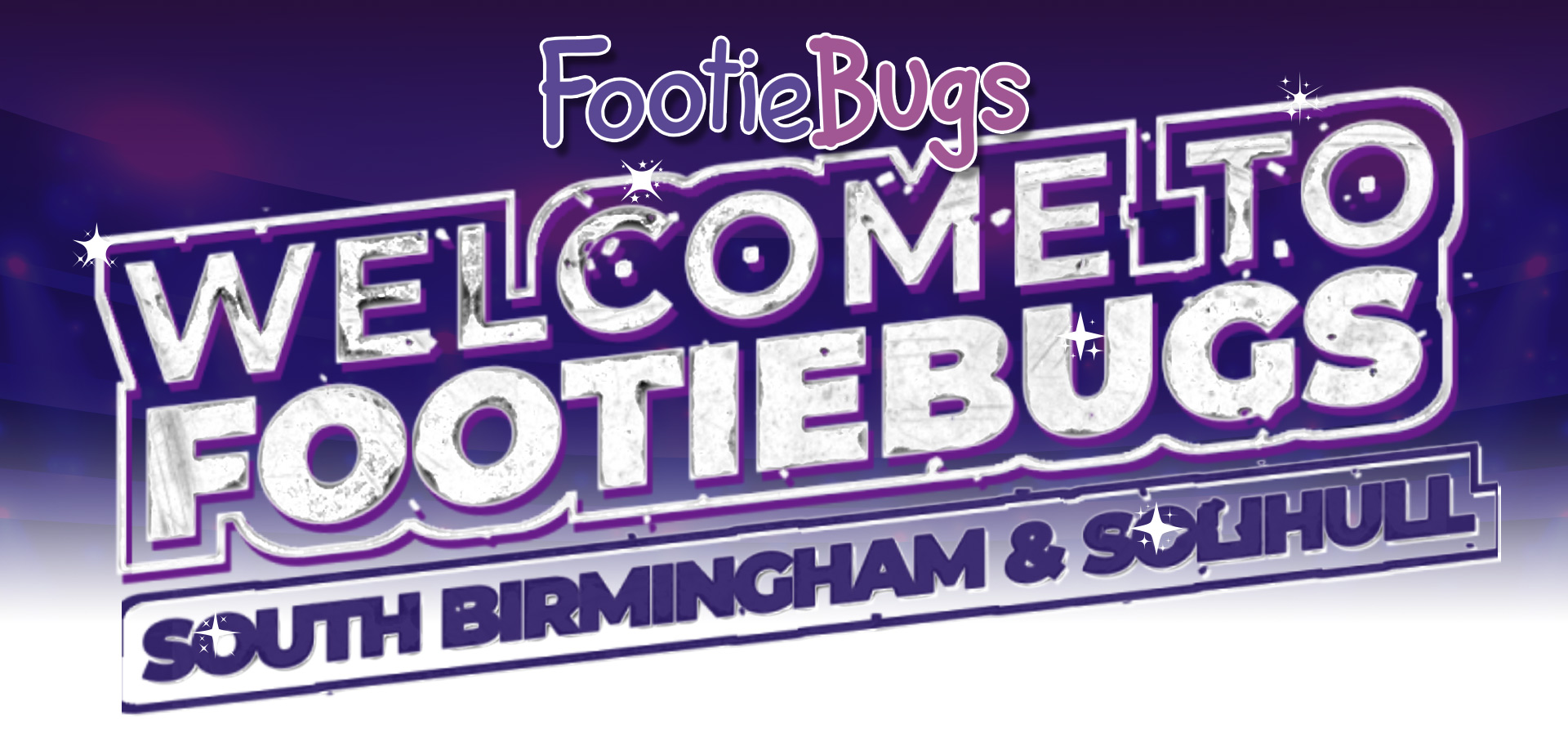 Welcome to FootieBugs Solihull and South Birmingham! 
Fun football for kids aged 3 to 12 years!
With Classes now in;
Tudor Grange Leisure Centre, West Warwick Sports Complex, Silhillians Sports Club & more opening soon! We are happy to invite you to any of our classes for a free taster session to try it out and enjoy a one off class free of charge!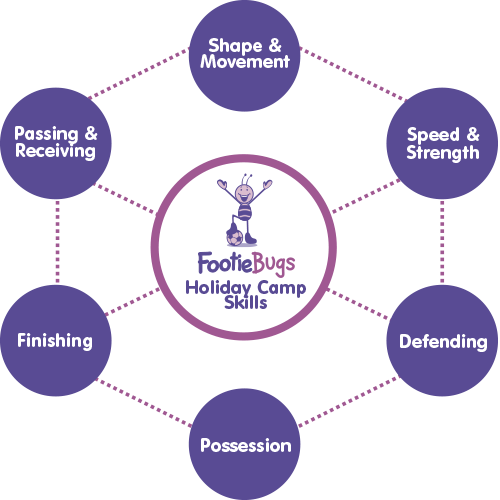 A bit more about FootieBugs
FootieBugs brings a professional children's football based activity to south Birmingham and Solihull offering professional and engaging football coaching for all children! All of our programmes are designed by a team of specialist doctors, physiotherapists and paediatricians and educators including the guidance of Professional footballers.
Through a combination of football based training modules children are not only taught the art of football (by highly trained coaches and in many cases ex professionals) they are also taught the core skills needed. They will develop invaluable social skills such as listening, sharing, taking turns and especially, working together as a team.
We pride ourselves in ensuring that each and every class is engaging, informative, all inclusive and most of all great fun. We have designed a unique programme that guarantees your child will constantly have a ball at their feet, learn new skills, make friends and become a fitter healthier individual.
School Holiday Camps Available!
Does your child love football? Are you finding it hard looking for the right childcare during school holidays? Then Footie

Bugs

 is the answer! 

Footie

Bugs

 South Birmingham and Solihull offers fun football for kids in an action packed, 

FUN

 week of football during the school holidays.
Our Holiday camps help to develop children's core 

football skills 

while

 

they

 

take on new challenges

, 

have lots of

 

FUN and 

meet

 new friends!

 

Footie

Bugs

 enhances dribbling, passing, tackling and shooting techniques. At our camps we play football matches and competitions games, including penalty shootouts, hot spot, cross bar challenge, number game knock out, speed gun challenge and free kick teaser target! Children develop their skills whilst having fun and competing for the wining trophy!
Open to children from 5-11 years old!
FootieBugs South Birmingham and Solihull venue is located a the perfect facility for children to enjoy both indoor and outdoor activities and sports such as nurf wars, multisports and much more.
The Camp will be held at: St. Peter's Catholic School, Whitefields Rd, Solihull B91 3NZ
As you can imagine our camp fills up very fast and we work on a first come first serve basis. So please don't miss out and book now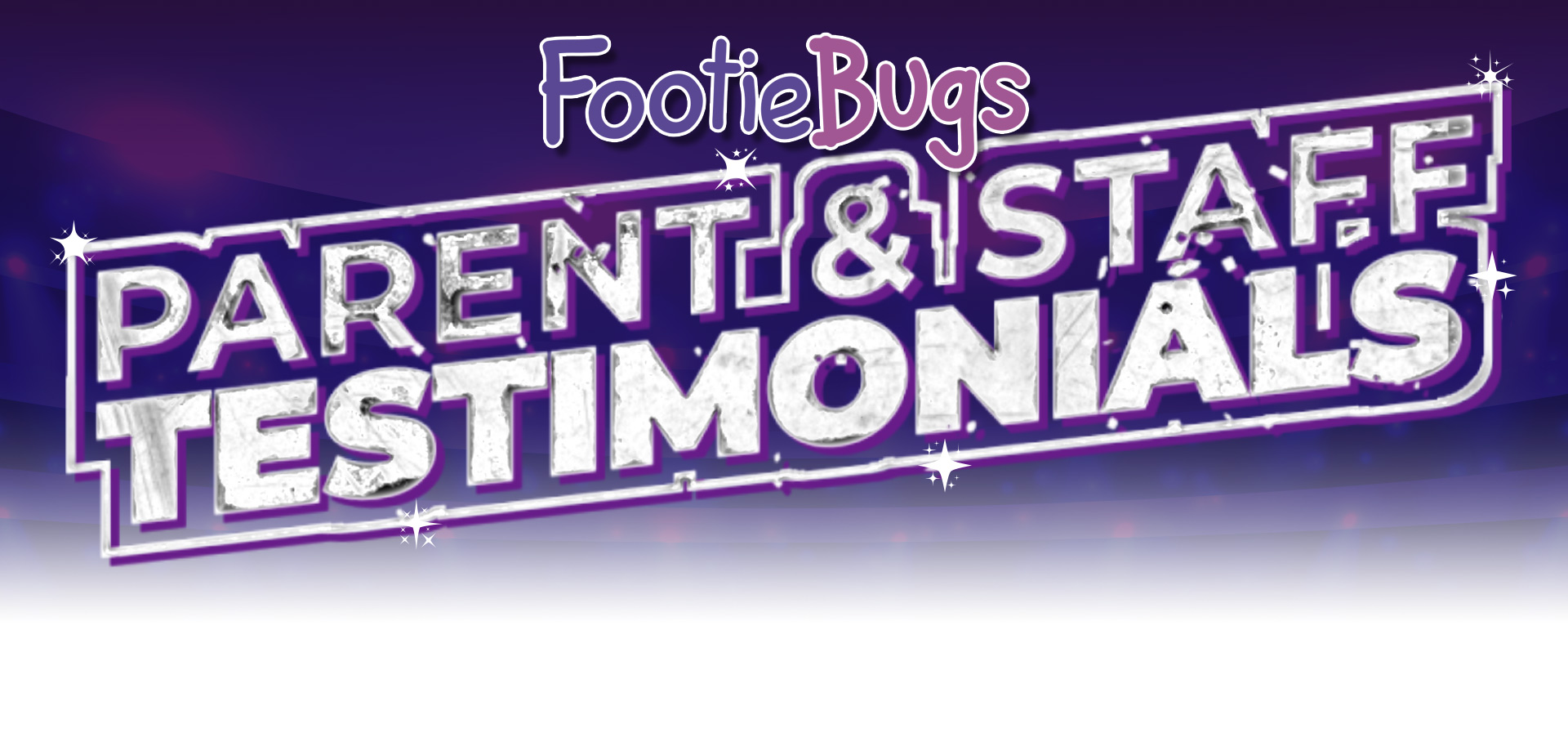 "Jake can't wait for his FootieBugs classes on Sundays. He loves meeting new friends and showing off all his new football skills to Gramps when he gets home. We have seen amazing improvements in his confidence, coordination and listening skills."
Samuel Heard, Parent.
"We have been too several activities in the last year or so, this is by far the most professional and fun class we have seen. Rashid loves the class and is up and dressed in his FootieBugs kit by 7.00am, great class, great fun we love it"
Aseel Ashar, Parent.
If you are based in the Solihull and South Birmingham area and want your child to engage in the world's number one sport, then feel free to come along to a FootieBugs Taster Session and see just how much fun football can be for your child!
For Football Coaching, Soccer Training, Educational and Physical Development, Fun Activities, Programmes Specifically Designed for Children, Fully Interactive Programmes, Unique Classes, Class to Enhances Confidence and Coordination, Football for Kids in Solihull and South Birmingham or just looking for something where your children will have great fun then FootieBugs is just what you have been looking for.