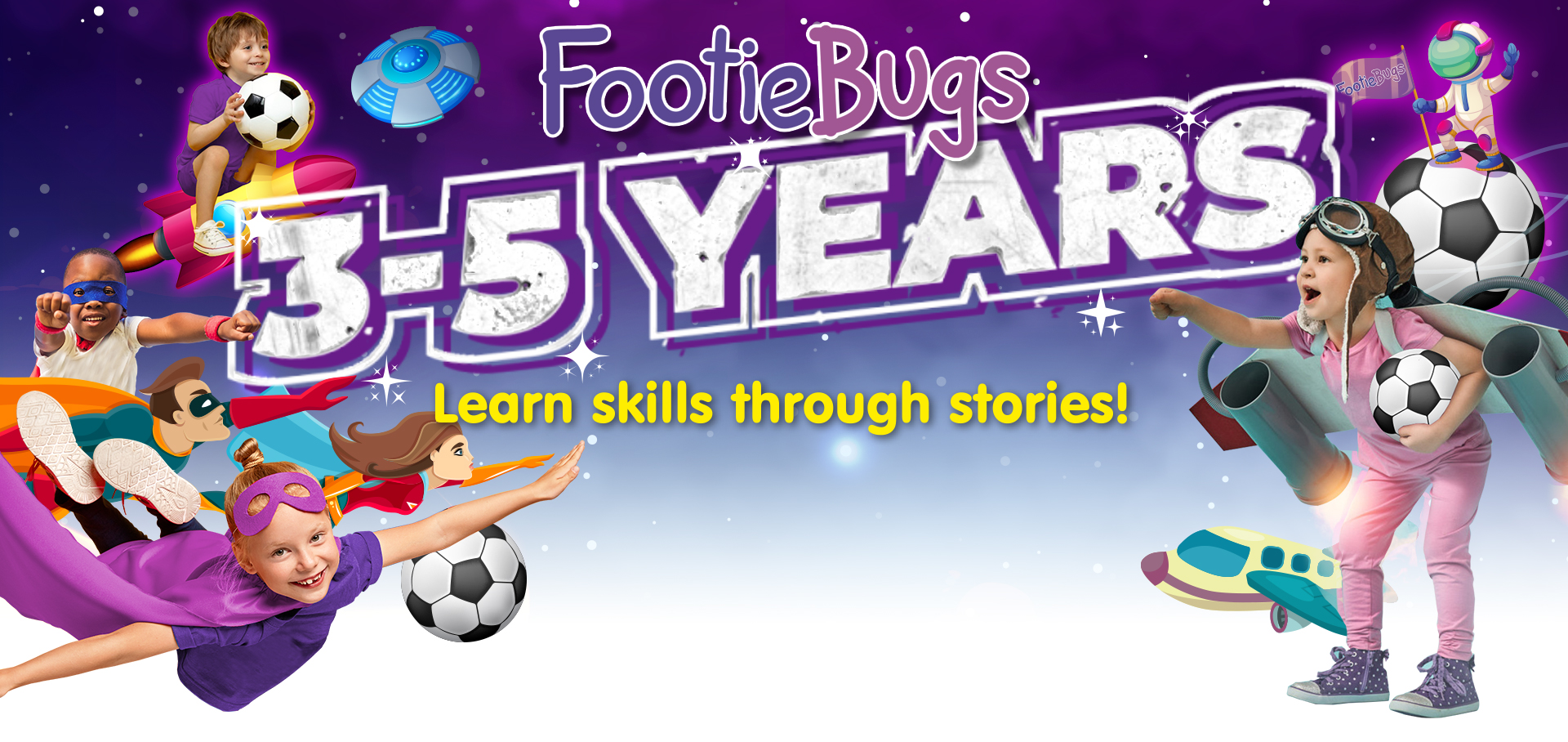 2500 touches of the football per session,
learn turns, skills, striking of the ball and further fundamentals of football

FootieBugs sessions for 3-5 years has a big emphasis on fun, engaging and skill based adventures. We always create a professional learning environment whilst welcoming parental participation at the beginning to encourage each child to find their confidence in the class. Each week the children will go on a storied themed adventure introducing them to football basics such as passing, dribbling, turning and shooting.
FootieBugs children's football training programme is specially designed to improve key skills, such as agility, balance and coordination and speed. To further develop the child`s learning experience coaches begin to incorporate various colours, shapes and numbers into the session games and activities. As a parent we want our children to develop to their best potential without exerting too much pressure on them at such a young age; this is where our age appropriate children's football training programme can really help develop their social, emotional, physical and behavioural needs.
To ensure parents are aware of their child's progress, we run a level system whereby children develop essential football skills and work their way through the levels. Click here to view the full breakdown of our level system.   
Progressive Learning Outcomes for 3-5 years
 Semi structured and fun
 Co-operative games based on fantasy stories e.g. The Lion King
 Simple rules within games
 Parental involvement and support where necessary
All FootieBugs children's activities programmes:
Are for both boys and girls
Provide an ideal introduction to football fundamentals
Have classes and coach ratios – consistent with childcare standards and guidelines
Prepare children for organised sport disciplines and routines
Challenge each child relative to their ability rather than against blindly elitist standards
Introduce children to vital social skill development experiences and team sport concepts
Operate in a nurturing, supportive, warm, caring and non-threatening manner
Involve the use of safe, child friendly equipment
Are deliberately non-elitist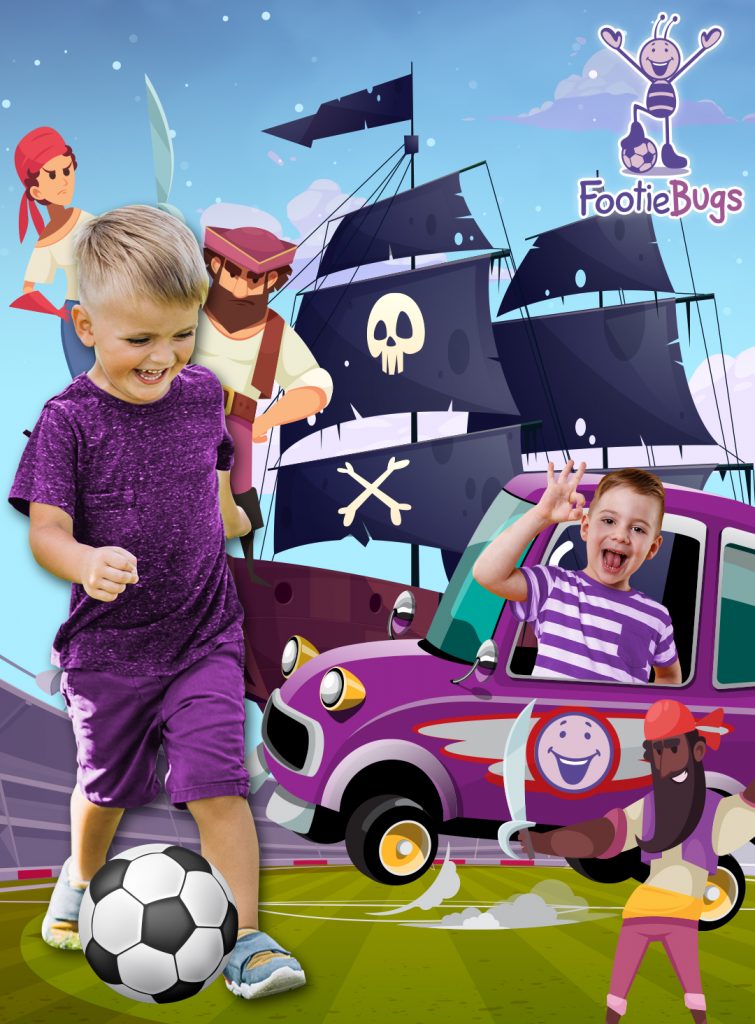 All children attending FootieBugs classes have the opportunity to work towards being scouted for our Elite Development squad and Professional Academy for U7s – U12s.