FootieBugs run fun and educational sports programmes for children in primary schools throughout the UK. FootieBugs uses stories to teach children in a unique and engaging way. Using the football as a fun, imaginative object such as a space rocket, boat or even a super-fast car engine. Our children learn through play enhancing their core skills to run alongside the school's curriculum.
Our FootieBugs classes work from a rewarding, knowledgeable, creative and fun learning environment. We believe every child should receive a positive experience in taking part in sports; to increase their confidence and social skills, which in turn will only help the results in the class room.
Reports have shown that children with better confidence, better social skills, learning rules and boundaries will impact the concentration and behavior in the class room; which in turn gets better results for the pupils and schools.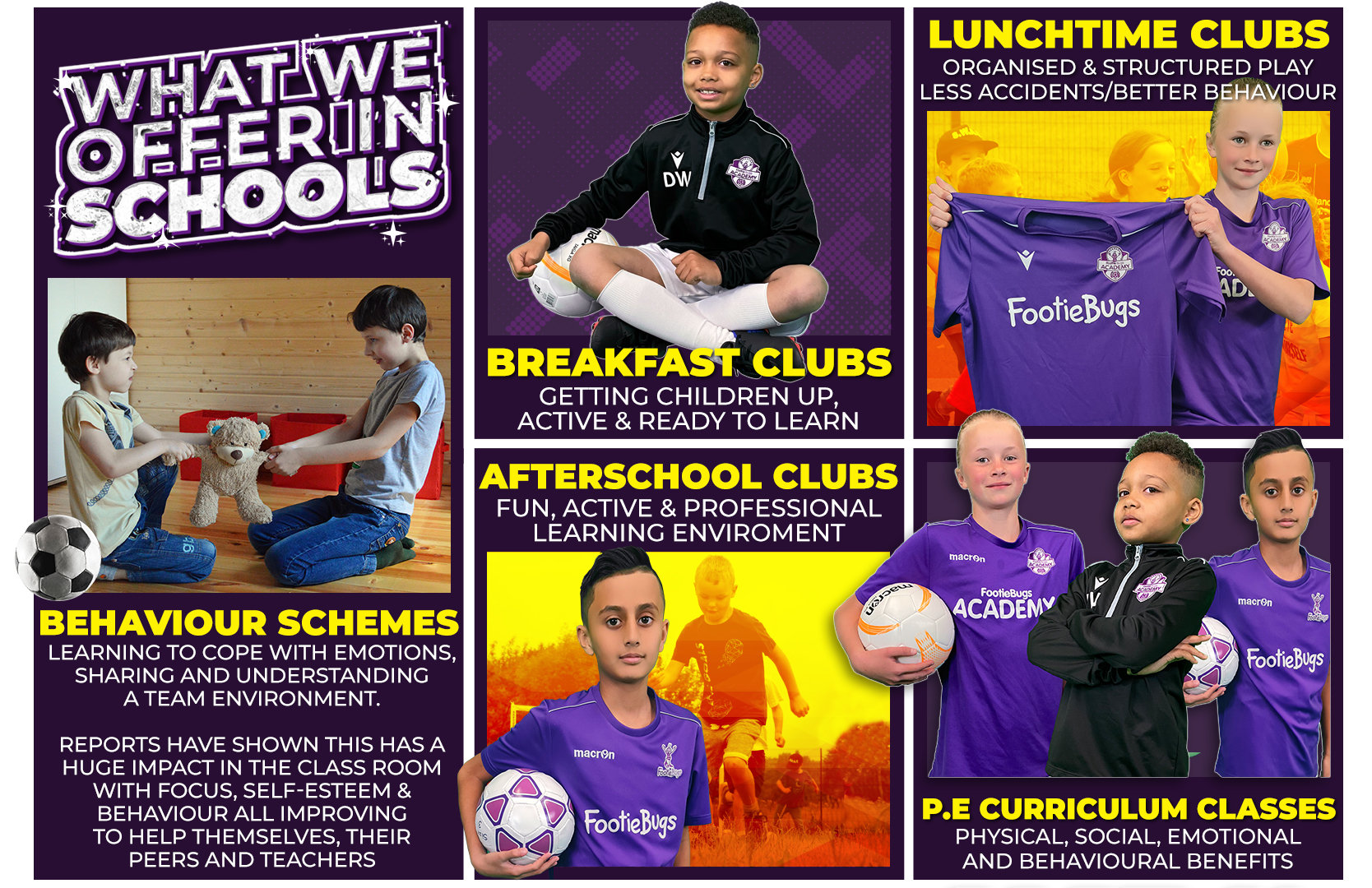 What we offer in schools:
Breakfast Clubs (Getting children up, active and ready to learn)

Lunchtime Clubs (Organised and structured play. Less accidents and better behaved children)

P.E Curriculum Classes (Physical, social, emotional and behavioural benefits)

 Afterschool Clubs (Fun, active and professional learning environment)

Behaviour Schemes (learning to cope with emotions, sharing and understand a team environment. Reports have shown this has a huge impact in the class room, with focus, self-esteem and behaviour all improving to help themselves, their pears and teachers)
Here are some testimonials from some happy Footie

Bugs

 teachers & parents
Hear from Sports Psychologist, Tom Bates talking about how Footie

Bugs

 leads the way in sporting education