Football is a passion for many in the UK and plays a large part in the Christmas festivities. The Boxing day game being a particular highlight. Up until the mid 70s teams in England would play a fixture on Christmas Day and then reverse the fixture on Boxing Day.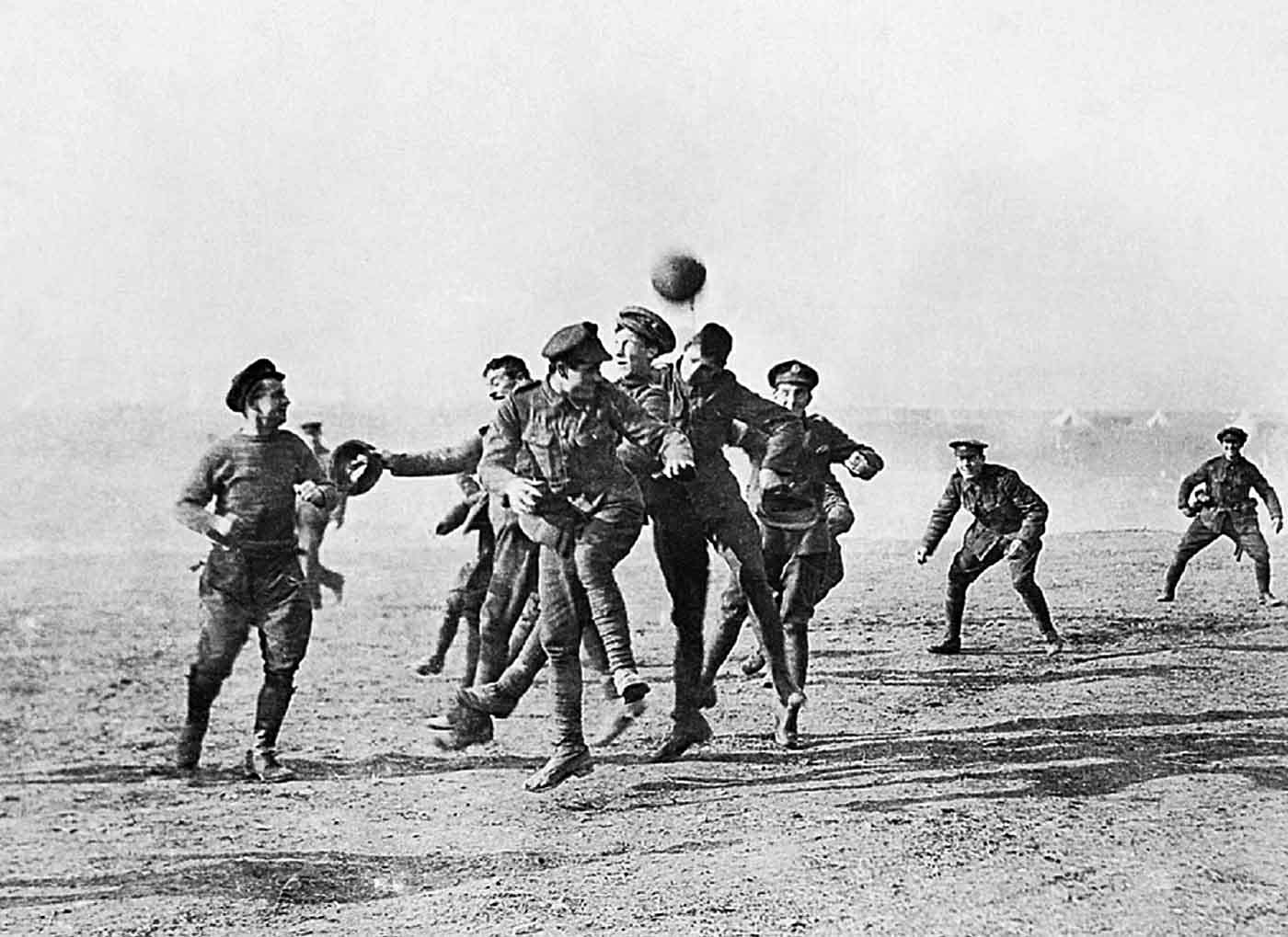 Perhaps the most famous Christmas fixture of all time took place on Christmas Day 1914 when a truce was declared on the front line trenches during World War One.  The soldiers left their trenches and went and met one another in 'no man's land.' Stood on the battlefield the soldiers from both sides joined together to sing carols and play a game of football. After the game, the truce ended at midnight and then soldiers once again took up their weapons against each other.
To commemorate this event a football tournament was held in Belgium featuring Under-12 Academy teams from some of the biggest clubs in England, France, Germany and Belgium. England were represented by Manchester City and Arsenal. Despite good performances from both teams neither made it to the final. The final was contested by Borrussia Munchengladbach and Paris St Germain. In an exciting final that was saw a lot of great technical play, the team from Germany Borussia Munchendladbach ran out as eventual winners.
Whilst in Belgium the teams also visited a battlefield and learnt about the horrors of the First World War. It was great football occasion that celebrated an important historical event and a great learning experience for the young players, both in terms of football and developing their understanding of history.
FootieBugs would like to applaud this event. We are all for anything that promotes good football development alongside an educational message. This what we are about and we shall continue teaching children to play good football and develop them educationally in 2014.
Have a great Christmas and happy New Year.