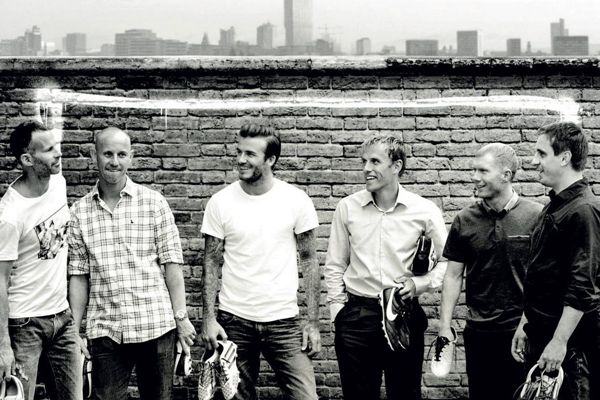 Manchester United have undeniably been one of the greatest clubs in the last 20 years, dominating the Premiership and winning two Champions League titles. Whilst many foreign stars such as Eric Cantona and Peter Schmiechel played a central role in this success, the core of the all conquering team were British and came through the youth ranks at United.
The Manchester United youth team that won the FA Youth Cup in 1992, included six stars who went on to play an integral part in United's success for the next ten years. These exceptional players were David Beckham, Paul Scholes, Gary Neville, Phil Neville, Nicky Butt and Ryan Giggs.
In 1995, when these six players first broke into the team on a regular basis, Match Of The Day pundit Alan Hansen, famously said after an opening day defeat for United at Aston Villa, that ' you will never win anything with kids.' United went on the win the Premier League title.
Since then, no group of British youngsters have had such an impact or been anywhere near as successful. Will we ever see it happen again?
At FootieBugs we are working hard to give every Bug an opportunity to reach their full potential. For the 3-5s we make it fun and really engage their imagination. This instils a love for the beautiful game from an early age. With our Bugs aged from 5-7 and 7-9 we not only work hard to give them a technical edge, we also spend time developing key life skills that shall provide a real head start for those who dream of entering  a professional academy.
Will we ever see the like of the 'Class of 92' again? With FootieBugs… Quite possibly.