FootieBugs are pleased to announce the introduction of our Junior Coach Programme! New for our Summer Holiday Camp in 2017, we are offering the opportunity for 12-16 year olds to work with our expert coaches to gain fantastic experience; perfect for a career in football coaching!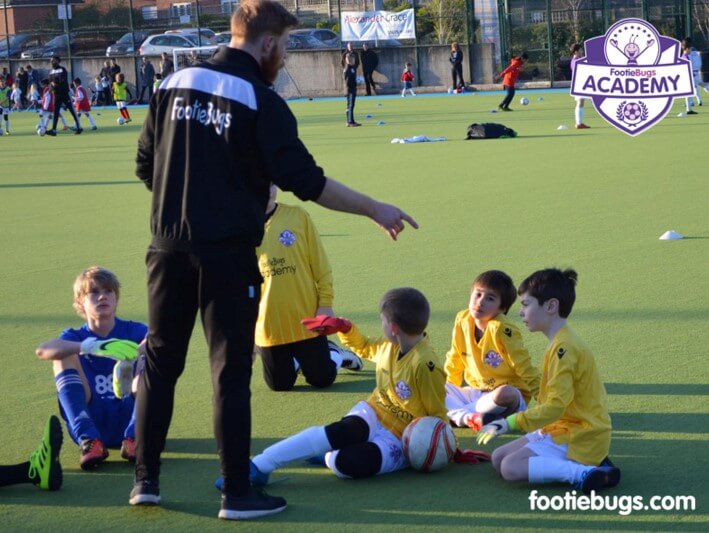 Junior Coaches will attend the FootieBugs Holiday Camp in Solihull and help coach children from the ages of 4-12. Alongside our coaches, junior coaches will learn how to set up coaching sessions, coach a warm up and fun game, provide support on children's technical football ability and much more!
There are five different levels to complete throughout the Junior Coach Programme. Level one of the programme covers the beginner aspects of coaching, by shadowing a technical session, assisting in the set up of sessions and also helping give out rewards at the end of week presentation.
As Junior Coaches progress towards level five, they will be learning how to referee matches, learn how to set up and organise sessions themselves and also run a technical skills session on their own for half an hour!
Throughout the programme, Junior Coaches will develop their leadership and communication skills, as well as their overall confidence in coaching. Coaches will also get involved and join in playing in some of the sessions.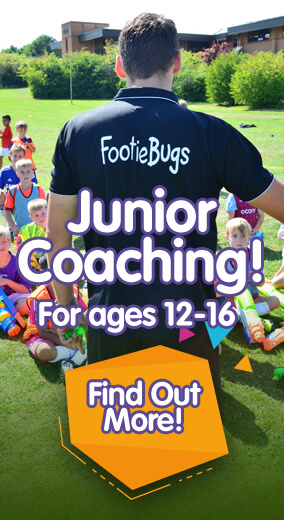 Junior Coaches that book onto a full week of the programme will also receive a special coach uniform and workbook to fill out throughout the week!
The Junior Coach Programme works as the perfect first step for aspiring coaches to gain valuable experience and learn 'the FootieBugs way'. Junior Coaches will also have an excellent opportunity to become a fully qualified FootieBugs coach once they have completed full time education – and we would love to see them return in the future!
If you would like more information or to book onto the Junior Coach Programme at our Solihull Summer Holiday Camp, then give head office a call on 0121 777 7792.