This is always a question that divides opinion, but what makes it so hard to answer, shouldn't it be easy?
Do you go old?
Maldini, Ronaldinho, Zidane…
Or
Do you go new?
Messi, Neymar, Ronaldo…
At FootieBugs we enjoy the old school, no-nonsense defenders like Maldini and Vidic, but can appreciate the beautiful modern attacking football that players like Messi and Ronaldo offer.
So we're back to square one. Well our friends at Football Daily have summed up who they think makes it into the "Best Team in Champions League history". Lets watch it together!
So that's what Football Daily think, and after looking there are definitely some obvious changes that should be made but what do you think?
Let us know on Social Media if you agree with these starting 11 and who you would change!
Click the link below to join the discussion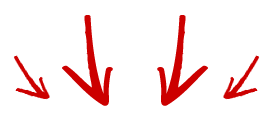 https://www.facebook.com/pg/FootieBugs/posts/?ref=page_internal