In this YouTube video Billy & Jezza from F2Freestylers had the pleasure of meeting up with Neymar Jr to see just how good he is at the crossbar challenge.
FootieBugs feels this is a great video that demonstrates just how talented he is and what is possible for young footballers in today's game.
And believe us, you will be amazed at just how good this guy really is. (Billy and Jezza are bad either)
As you can see Neymar Jr makes it look so easy but what you might not know is to be this good takes a major amount of commitment, not only physically but also mentally. You need to practice, practice and then practice some more.
You also need to get the very best coaching available and it's our academy is closer to you than you think. 
Whether you think your child could be the next Neymar Jr, or you just want them to receive fantastic coaching that is guaranteed to make them a better player, the FootieBugs Academy is the way forward. For more details simply click below
Click below to find out more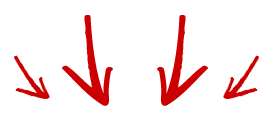 The FootieBugs Academy and with its many connections to Premiership and Championship clubs is now considered one of the leading academy in the UK for not only coaching players to a greater standard but also raising their chances of being offered a place at the top professional clubs.