We all know that Ronaldo is a world class footballer, but have you ever had a close look at the skills he possesses. The ease in which he gets the edge over his opponents is hard to believe sometimes, Lets be honest if anyone makes it look easy its Cristiano Ronaldo. Here at FootieBugs we are always looking at how the very best perform to be able to stay at the very top of their game.
Trust us, it takes hours and hours of practice day after day to become anywhere near as good as these guys, but with the right coaching and the right commitment level FootieBugs can turn a good player into a great player.
Here is a great YouTube video from Unisport that clearly demonstrates some dazzling skills from Ronaldo that any player would dream of having in their locker.
Learn these skills and submit videos of your favourite move at https://www.facebook.com/FootieBugs/
For more training videos from across the globe why not check out our YouTube channel here
FootieBugs Official YouTube Channel
Whether you think your child could be the next Ronaldo, or you just want them to receive fantastic coaching that is guaranteed to make them a better player, the FootieBugs Academy is the way forward. For more details simply click below
Do you think they should join the FootieBugs Academy CR7?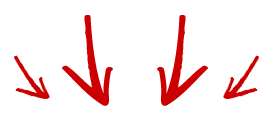 The FootieBugs Academy and with its many connections to Premiership and Championship clubs is now considered one of the leading academy in the UK for not only coaching players to a greater standard but also raising their chances of being offered a place at the top professional clubs.