MIDLANDS 2 – MANCHESTER 0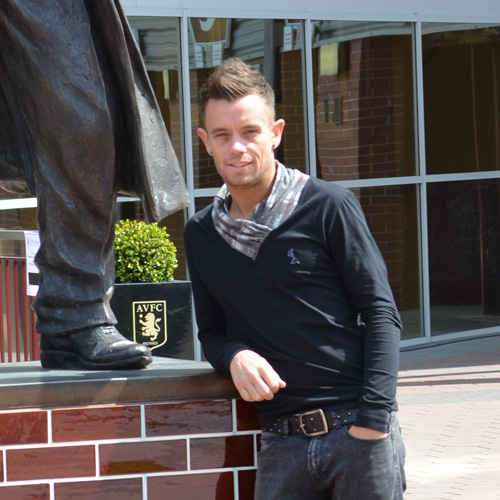 That was some weekend. I never thought that would happen. Aston Villa 3 – Manchester City 2 and Manchester United 1 – West Bromwich Albion 2! A great result for the West Midlands and as the wider world sees us… Birmingham. At the weekend Birmingham went head to head with Manchester and won hands down.
Both Villa and Albion put in brilliant performances and were the deserved winners. Now obviously I am far more pleased about the Villa result but seeing the Albion succeed alongside the Villa on the same day, beating another city showed how unrecognised West Midlands football is. And this really annoys me.
All the talk was about the Manchester clubs. In fact it was almost like the media both newspapers and TV couldn't be bothered to learn the names of the Villa and Albion players. Yeah, cos that would be too much work. Far easier to talk about the Manchester clubs.
Well that would be fine if Villa and Albion had only won because City and United were rubbish. But that wasn't the case. Both Villa and Albion were the better sides. Simple as that.
In Birmingham and the West Midlands we are constantly overlooked. Always appearing towards the end of the Match of the Day, always talked about second. The focus is always on London, Manchester and a little bit of Liverpool.
Even Robbie Savage on 606 fell into the trap of overlooking the Villa and Albion to focus on the Manchester clubs. This after, making a point that he and others should not do it. On Match of the Day 2 Extra on Sunday lunchtime, the panels excuse was 'well it's the Manchester clubs that are interesting'. Indeed, when forced to comment on Villa and the Albion I heard sighs of frustration and boredom from the panel of experts. This is really not good enough.
The Villa and the Albion combined probably have at least 350,000 fans, throw in Birmingham City, Walsall and Wolves and we are probably looking at well over half a million football fans that do not get the analysis, comments and profile their teams deserve.
The West Midlands is a proud football region and as much as I love the Villa I am also proud to come from Birmingham. I shall be standing up to get Midlands's football the coverage it deserves and to make its voice heard. We conquered Manchester on Saturday and it felt good, next up London and Liverpool. I hope you will join me on our mission. Tell the press you're not happy Midlands football fans. After all that's what social media is for.  I can't wait for your comments.  UTV
Lee Hendrie