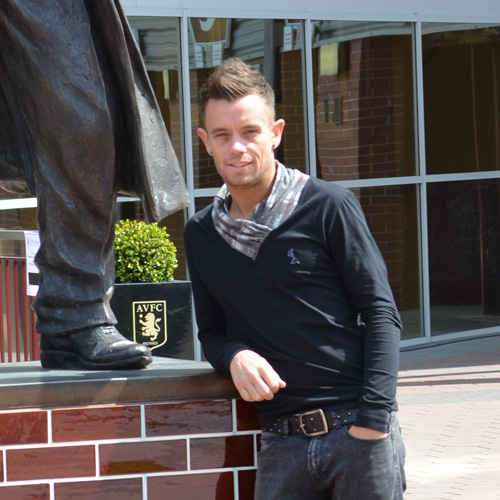 That was a bad weekend for Premier League football in the West Midlands, with both Villa and Albion going down to Everton and Liverpool respectively. The result means that both Villa and Albion remain in mid-table with the same points while fans of Everton and Liverpool are all starting to dream of the Champions League.
It was a frustrating afternoon at Villa Park. Aston Villa played well for long periods of the game and had Christian Benteke have scored the penalty, and the boys gone a goal up I think the final result would have been different. I was not surprised to see Romelu Lukaku on the score sheet again for Everton but he is well supported by an able midfield. For me I feel this where Paul Lambert needs to strengthen. The Villa are lacking a real creative midfielder to create a spark and as a result are relying too much on Benteke. It was not long ago that Villa would have been favourites for a home game against Everton, and really these are the sort of teams that we should be beating at home. Villa Park should be a fortress but at the moment there is no fear factor for the opposition.  Next up for the boys is a tricky trip to West Ham. But one I feel they could win.
Brendan Rodgers seems to be building something really special at Anfield. West Bromwich Albion had no answer for 3 wonder goals that saw them crushed 4-1 by Liverpool. In recent seasons teams like the Albion have fancied their chances when going up to Liverpool but after Saturday's result, Anfield  is looking like a fortress again. Luis Suarez scored two quality goals and Daniel Sturridge's chip was amazing. To be honest when this happens as the defending team there is not a lot you can do about it. Ultimately Liverpool were just to good on the day. Teams will no longer look forward to going to Liverpool. As for the Albion they must do better against Crystal Palace next week.
In the Championship, Birmingham City managed what I feel was a very good point at Derby Country. Pride Park is never an easy place to go but the Blues had a point to prove after the stuffing by Leeds United last week. I could only ever see this game ending as a draw as both sides are struggling at the moment. But I feel after losing 4-0 the week before this was a great result for Birmingham.
In League One Wolverhampton Wanderers won yet again and moved up to second in the league. This 2-1 win at Bradford City was a really good result, to be honest with you I really thought that Bradford would win this one. Bradford City always get big crowds especially for that level but obviously the Wolves have players used to playing in front of big crowds so perhaps they were not as intimidated as some sides are when making the trip to Valley Parade.
Finally Coventry City recorded a great win against Walsall. Walsall is a very difficult place to go but this is a determined Coventry side and if weren't for the points deduction they would be looking like strong favourites for automatic promotion.
It was not the best weekend for West Midlands football unless you support Wolves or Coventry. But both our Premier League sides have winnable games next weekend so lets hope they deliver 3 points.
UTV
Written by Lee Hendrie