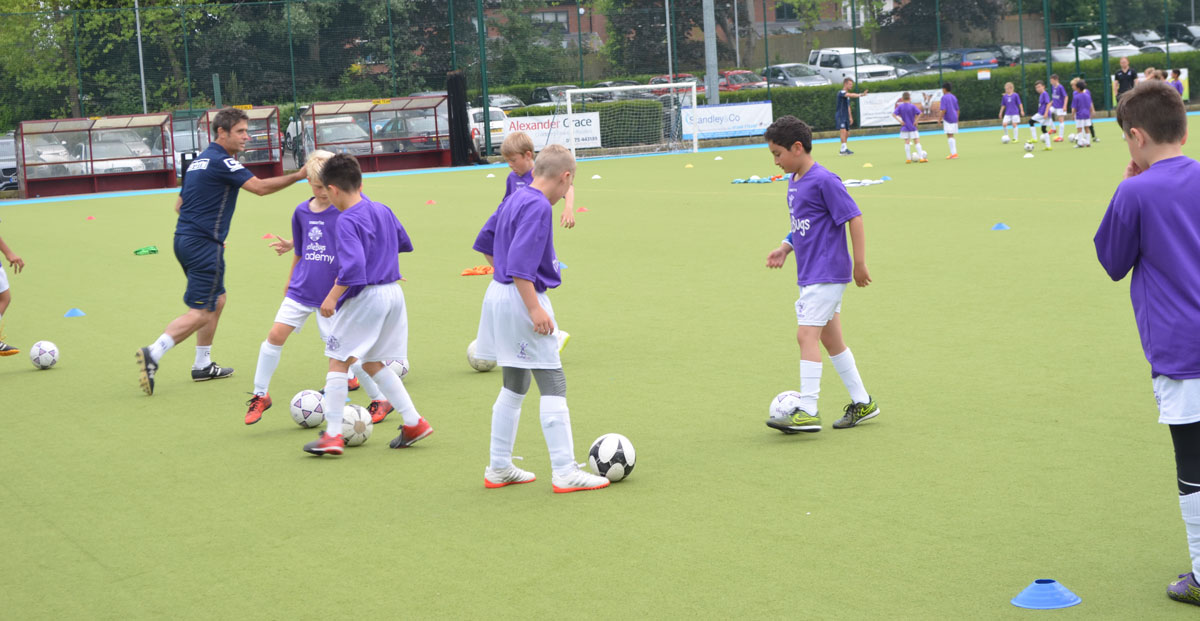 Here at FootieBugs we run children football classes for ages 3-12 years. We run classes across the UK in Worcester, South Birmingham, Solihull and Slough open to children of any ability. 
Unlike other children's activities, FootieBugs offers more than just football for kids, we pride ourselves on helping to educate and support parents/carers into the importance of healthy living and exercise.
Football is a great activity and has many benefits, but for children it is more than just improving their general fitness. Football opens up a range of amazing opportunities for children to progress and develop.
Team work
Being part of a team is a crucial part of anybody's childhood and football promotes teamwork constantly throughout football games.  Being part of a team will also help children with communication skills which is a key essential in everyday life.
Patience and empathy
Football teaches children to be patient with different drills and team games with the waiting player can only go when the other has come back, meaning children have to wait and rely more on their teammates. This can particularly help children without any siblings as it teaches them to wait for their turn. Football will also allow children to learn empathy as they have to understand the problems that are faced by other players and learn to support them instead of getting frustrated.
A sense of belonging 
Children will feel wanted and needed by being part of a football team, even if they don't have much in common with their team players. This means that their confidence will flourish over time and form them into a great football player.   
Do you live in Worcester, South Birmingham, Solihull or Slough? FootieBugs love to watch children reap the benefits of football during each and very training session. Why not see what you child can gain through football? Call 0121 777 7792 or visit www.footiebugs.com for a free taster session in any of our classes today!