Edward Smith is the latest hot prospect from the FootieBugs Academy to be scouted and signed to a professional club's academy! Edward has joined the academy set up at Birmingham City Football Club – well done Edward!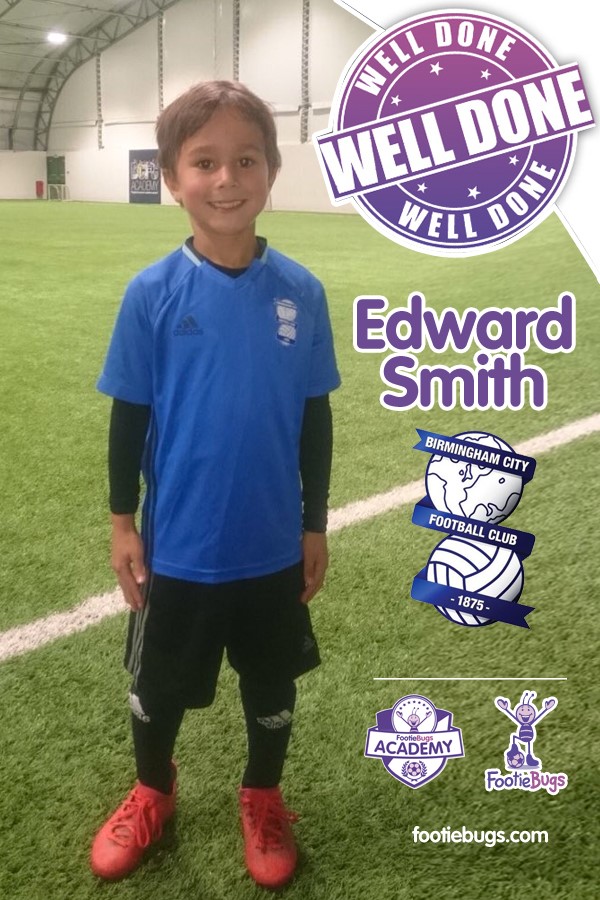 FootieBugs manager Ashley Sammons was delighted to find out Edward has joined the Birmingham City Academy:
"I'm really proud of Edward and how he has developed as a young footballer. His technical ability and understanding of the game is phenomenal for someone so young. He has electric pace and I genuinely think he is a star of the future."
Edward has been with FootieBugs since the age of four, starting his journey at local FootieBugs community classes. By learning through story adventures, Edward was introduced to the basics of football in an engaging and exciting way that created a strong base of skills, such as dribbling and passing.
He then moved up into the 5-7's age group, where he played with lots of his friends. The 5-7's class  introduces more advanced football skills to players, whilst carrying on with the focus on children's enjoyment.  Edward began to learn more specific match skills and work within teams and groups with his friends.
Edward was then offered a place at the FootieBugs Football Academy in Solihull in 2016. His excellent performances in the community classes led to the coaches inviting him to a trial at the academy, where he excelled and earned his place in the U7's.
The academy runs at Olton West Warwickshire Sports Club every Thursday and Friday. Academy players are introduced to more advanced technical and tactical aspects of the game. The academy teachers players through expert drills, matches against local clubs and homework skills. This ensures players have the experience and confidence to shine when professional club's scouts from across the country visit our sessions.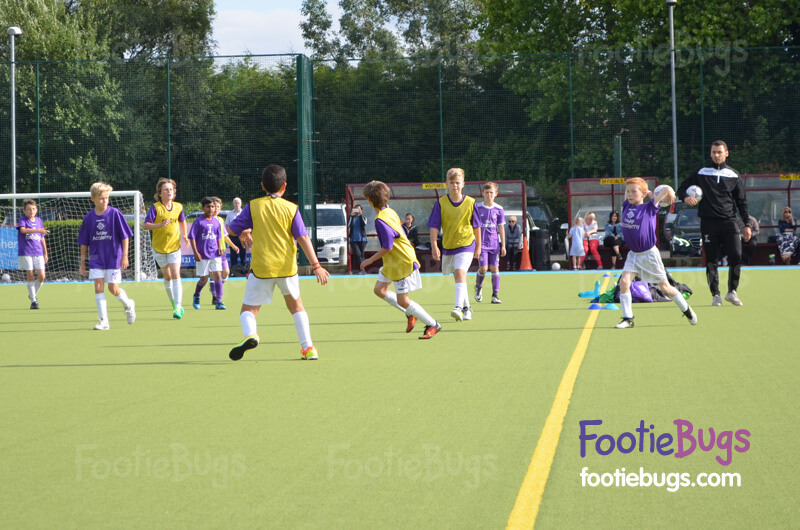 Edward's fantastic performances at the academy saw him scouted by Aston Villa, West Bromwich Albion and Birmingham City. He came to the decision to join Birmingham City and we wish Edward the best of luck for the future!
To find out more about FootieBugs community classes or the FootieBugs Football Academy in Solihull, please either visit our website or call 0121 777 7792.