At FootieBugs we are getting more and more excited about this years World Cup, and after waiting for 4 years it's finally here!
But where do we think that England will finish?
It's easy to say we will win the whole tournament, but the competition is harder than it's ever been which makes it more exciting to watch.
With fresh, young talents coming through like Marcus Rashford, Harry Kane and Raheem Sterling it is clear that England are growing for the future which is fantastic news for all of our FootieBugs Academy stars.
With some coaching and guidance in the right direction, anything is possible for young players in football.
We found this video by FourFourTwo which should give you a little more information about our World Cup group which feature Belgium, Tunisia and Panama.
We hope you enjoyed the video!
Remember if you want to further your child's football development and give them a stronger chance at making a future World Cup, then start your journey with us at FootieBugs.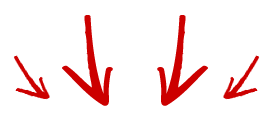 To book a class, click here 
For more information, click here