Proudly working in association with Premier League and Championship Professional Football Clubs
Helping recruit young players into their full time Academy!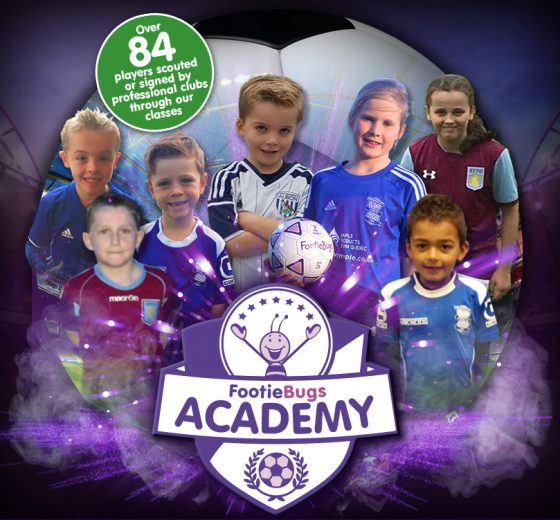 The FootieBugs Academy is an elite training programme for children aged U6s – U14s. We are the only coaching company across the country that directly recruits children into professional football clubs.
Since the academy launched in 2017, 84 children from the FootieBugs Academy were either signed or put on trial at top Premiership and Championship football clubs around the West Midlands alone.
The FootieBugs Academy philosophy is to get each child "one step closer to professional".
How… The FootieBugs Academy has some of the best coaches around the country with 3 Key aims:
1.    To help children improve their technical ability on the football
2.    To help children improve their tactical understanding in different match situations
3.    To help children remain positive in all aspects of the game to make them resilient to any negativity. A positive, happy and energetic child has a greater chance of success as they're not held back by limitations.
If you would like to request a FREE TRIAL with the FootieBugs Academy to give your child this unique opportunity to get closer to become a professional football. Please fill in the form below: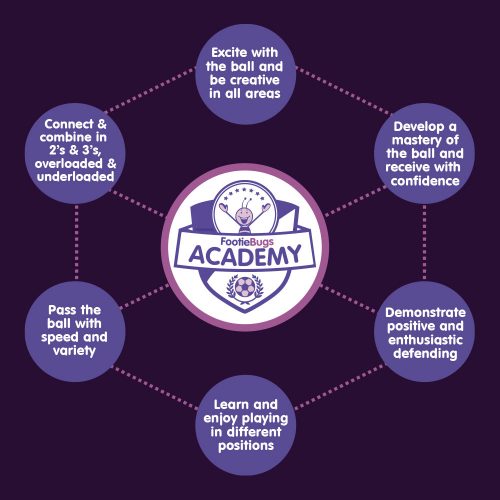 All classes held at our Academy Home Ground: West Warwickshire Sports Complex, 78 Grange Road, Solihull, B91 1DA
Age Group
When
Time

Girls Only!

Monday

6:30-7:30 pm

U7s

U8s

Friday

Friday

5:00-6:00 pm

5.00-6.00pm

U9s

Friday

5:00-6:00 pm

U10s

Friday

5:00-6:00 pm

U11s

Friday

5:00-6:00 pm

Goalkeeping

Friday

6:00-7:00 pm

Elite Development Squad

Friday

6:00-7:00 pm
Book An Academy Trail Session here!
If you would like your child to attend a FootieBugs community session, which is a feeder into the Academy, click below to complete a taster sessions form!