The FootieBugs Christmas Holiday Camp Solihull is now just under two weeks away, with three days full of fun football and Christmas activities!
Running on the 20th, 21st and 22nd of December, the camp is the perfect opportunity for parents to get some last minute Christmas shopping in, while the kids can stay active whilst getting excited for the big day!
We have three fantastic Christmas themed days on offer at the camp, including Rudolph Day, Santa Day and finally our Christmas Cracker Competition Day!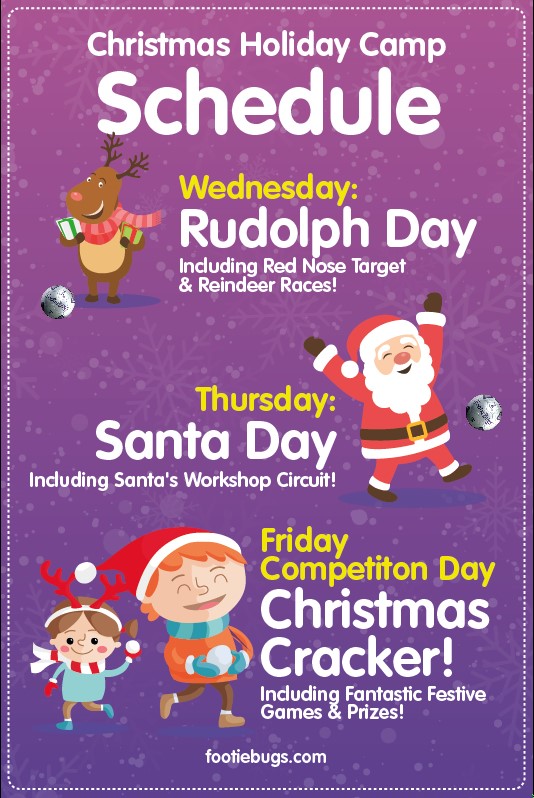 On Rudolph Day, children will play some of their favourite football games with a special Christmas twist. Some of the games on offer will include a red nose target competition using our advanced Crazy Catcher rebound board, as well as our team reindeer races!
Thursday's theme will be Santa Day! Santa Day will feature an activity circuit based around Santa's workshop! Children will visit different stations within Santa's workshop, whilst learning and perfecting lots of different skills and tricks!
Finally, the Friday of the Holiday Camp will be our Christmas Cracker Competition Day! Children will be put into different festive themed teams and will compete in a number of different games and matches to win some 'cracking' prizes and trophies! All kids attending the Christmas Cracker Competition Day will go home with a medal and a certificate.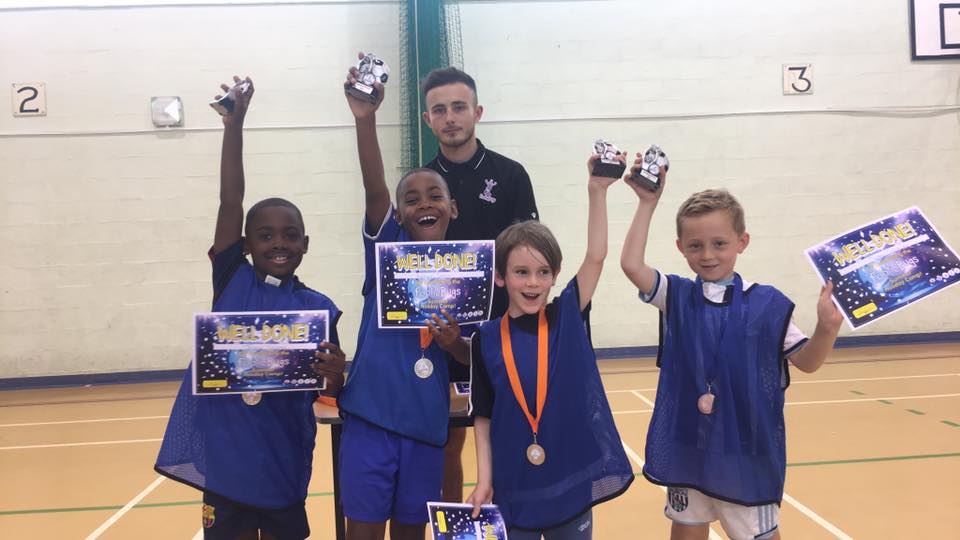 The FootieBugs Christmas Holiday Camp Solihull will be running at the same venue of the Solihull Sixth Form (B91 3WR), just a few minutes away from Touchwood Solihull! DanceBugs are also running their Dance Christmas Holiday Camp at the Solihull Sixth Form, meaning it is perfect for siblings that may want to do different activities!
To book your child's place on the FootieBugs Christmas Holiday Camp Solihull, please either call 0121 777 7792 or click on the 'Book Now' button below!