The World Cup is finally here and at FootieBugs we can't wait for it to start!
And one young player that has worked harder than everyone else to get his place in this years World Cup, is Gabriel Jesus.
After helping paint the streets of 'Rio' back in 2014, he is now the frontman for his home country at this year's World Cup in Russia, incredible stuff.
At the very start, he played his football mainly on the streets of Brazil. Jesus was lacking direction as he didn't have a coach at an early age, which is something all young players need nowadays. When he wanted to play in a league, Jesus had to travel to Sᾶo Paulo to play his games inside a military prison, which is a bit scarier than our FootieBugs sessions!
Once Jesus was finally noticed at the age of 15, he got his opportunity to play first team football for "Palmeiras" and after scoring seven goals in five games, he was signed up by Manchester City!
Now that he has won the league with City, all eyes are now on him to turn up at the World Cup and he's just 21 years old!
When preparing for the 2014 World Cup, Jesus said "I owe everything to my mom during this period".
Thi
s not only shows that he is a fantastic player, but a great role model to all of our FootieBugs. After having hardly any opportunities to succeed in Brazil, he still made it and proves that each child has the same chance to become the best.
If you are looking to find your child interactive and adventure themed football classes, which are professionally run by some of the best coaches around, then FootieBugs is best choice for you.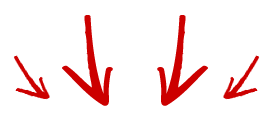 To book a class, click here 
For more information, click here