We all know that it's hard to think of ways to keep children active over the six week holidays with Television and technical devices such as IPads and laptops it can b easy to allow children to sit and watch/play all day.
To help children stay active over the summer holidays, FootieBugs has come up with 5 top tips to help keep your children fit and healthy.
Turn TV commercials into fitness breaks. Nobody really likes it when an advertisements stops in between your favourite show. Invent fun games that your child/ren can help you with around the house, for example; pairing up socks together and putting the washing basket towards the end of the room, and the most pair of socks you match and successfully throw into the basket, wins! This will give your child/ren something to do with yourself, and will want to beat you, this is where their competitive flare with start to engage and they won't want to stop and will want to do more fun activities with you, not realising they are really just helping you put the washing away.
Give your child/ren a choice. Ask them to turn the television off but then give them a choice of activities they can do instead. For example going for a walk and spot the local wild-life, how many squirrels can we spot in the park or ducks; while you are giving your child/ren a choice, use your voice to make the other activities sound more exciting. This leaves your child/ren feeling empowered and more inclined to join in the activity because it sounds exciting and fun and leaves them thinking they chose to do it.
Book your child into a Holiday Camp and keep them entertained and active over the holidays!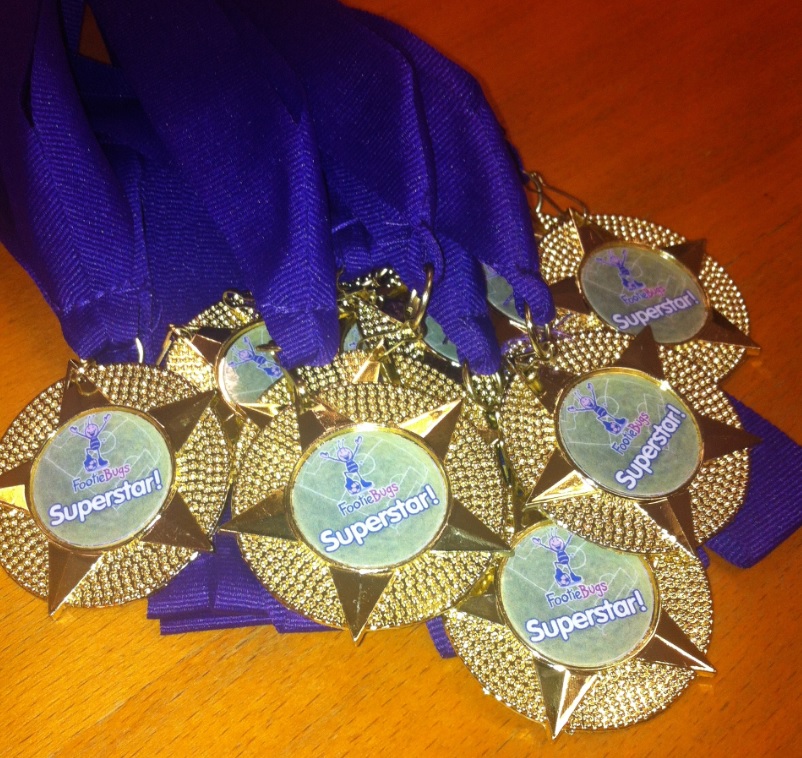 FootieBugs runs holiday camps over all school holidays and they are perfect for both boys and girls aged between 5-11 years. Our holiday camps are filled with fun games and activities including the cross bar challenge, the number game, penalty shoot out and more. Each week ends on a high with a mini World Cup day, where all the children are given the chance to showcase the skills they have been learning throughout the week. All children receive a medal and a certificate for being amazing LittleBugs for the week along some special trophies. Our camps are currently being run in South Birmingham and Solihull as well as Worcestershire and will be opening soon in Lincoln and Watford. What better way to keep your child fit and healthy over the school holidays with prices as little as £1.80* per hour! For more information please visit our website www.footiebugs.com, call us on 0121 777 7792 or email us on info@footiebugs.com
For more information about FootieBugs holiday camp's please click here
Allow your child/ren to have a minimum of eight hours of sleep a night, this will allow your child/ren to wake up and be fresh minded. Once they have woken up they will want to do something to keep active, if your child has less than eight hours of sleep, they will feel more inclined not to get up and will just want to stay at home and sit in front of the television all day and not do anything as they are and will still be tired from the day before.
Involve their friends. Children are far more likely to be active if they are playing with their friends and are going on a bike ride to the local park, this will create friendly competition, as your child/ren will want to see who can cycle faster, or who can reach the closest tree first. This friendly competition is great, as it not just keeps your child active and fit, also allows them to have a laugh and engage with another child during the holidays and truly enjoy themselves outdoors in the fresh air.